SWIMMING
Swimming swiftly is a great feeling and really helps you feel what it's like to travel through the water at speed. Feeling is an underestimated part of being able to swim well - coaches often suggest you need a feel of the water. As you extend the distance you try to sprint it also adds to the training effect. You build resistance to lactic acid build up, become mentally strong and build neural pathways, mitochondria and muscle strength faster than with any other type of training.
This session does just that. 25m, 50m, 75m and 100m really hard, interspersed with the same distances as recovery swims. as you go through this set it will begin to hurt. Stay strong and maintain good stroke mechanics as you tire.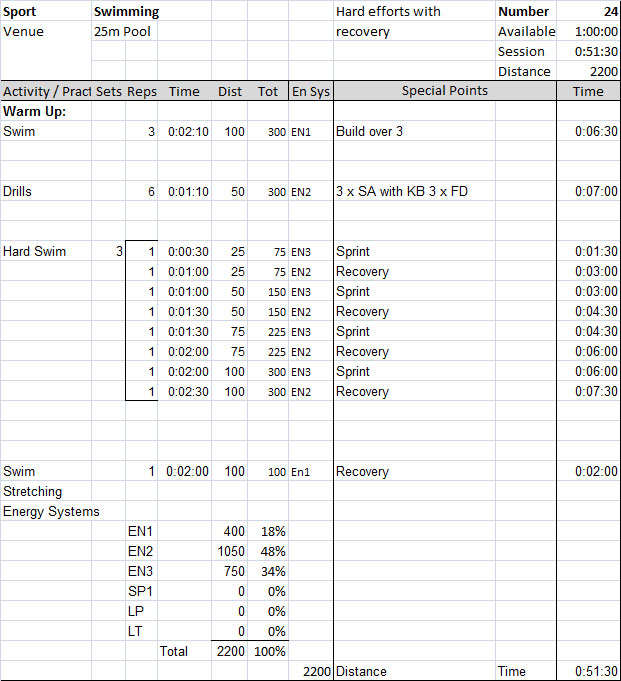 CYCLING
A good warm up is followed by a mix of right and left leg cycling with 30s recovery between each. A further 5 mins of high gear steady cycling should get you ready for the main set.
Here we're playing with cadence and effort. Low gears are spun fast and high gears are grinded out with a low cadence. Make an effort that forces you to take your cadence down to 60, then after 2 mins raise your cadence into as fast a sprint as you can manage. In the next 2 min spin you should be able to flush away the built up lactate, the purpose of the set. Over time this type of session will help you to remove lactate swifter from your muscles.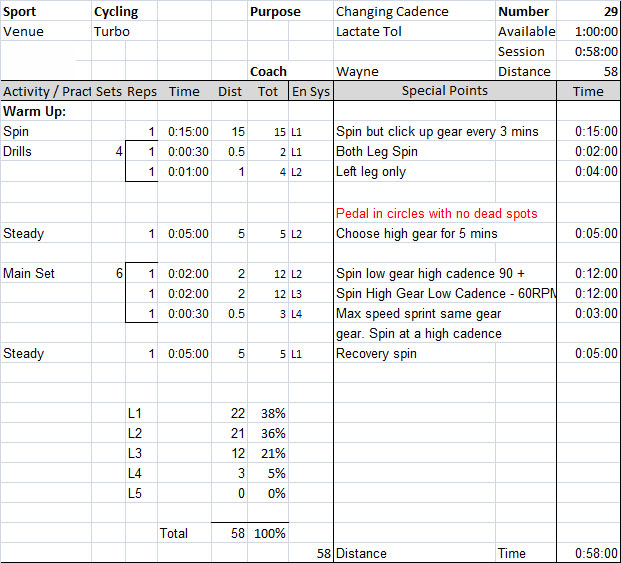 RUNNING
Fartlek runs are where you mix steady paced running with faster paced running are exceptionally useful. They are used as a reminder of the speed you want to run at in races, but cause far less stress on the body than a race paced run at distance.
This session is split into 2 segments totalling 5k. You can extend that if you have more time or want to train for 10k or even longer races.