SWIMMING
The Single Arm Drill - Breathing to the Non Stroking side is sometimes called UNCO and is a great drill to aid rotation and delay the drive of your stroking arm until you have started to rotate back to the prone position. Keep your leading arm on the surface of the water with your palm facing the bottom of the pool while you breathe, then as you rotate back to the other side point your forearm and hand down to the bottom of the pool and accelerate through to your thigh, coming as close to your bodies center line as possible.
The main set should be done at a hard and even pace throughout. Times are designed to be testing, so you have little rest but are able to keep up a pace faster than your triathlon race pace. Try to make the 50's twice the time of the 25's etc.
The final 6 x 1 length sprints should be faster than the main set swims.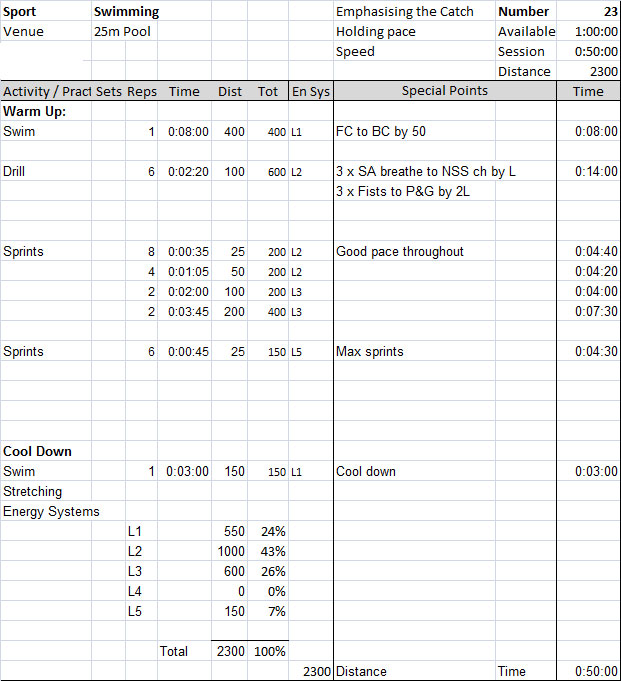 CYCLING
In this session the high cadence spins interrupt the race paced efforts with higher intensity segments, designed to build lactate. Building and learning to flush away lactate allows your body to get good at it, meaning if you have to make an effort in a race you're ready for it and can recover while still maintaining race intensity.
Done at the correct intensity you should need the 2 minutes recovery at the end of each set.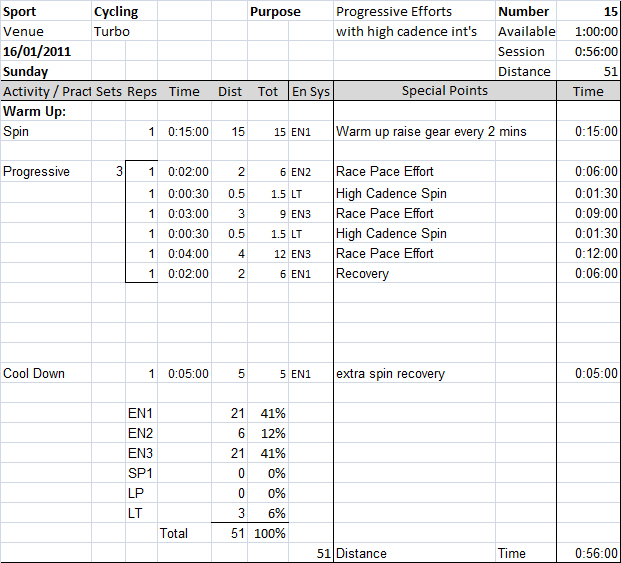 RUNNING
Training for speed is important for all runners. In general when you're running swiftly your form is better than when running slowly. A second benefit is that it also improves your fitness quicker than running slowly, so there's a double benefit to this session.
Take the pyramid above your race pace, at the fastest pace you believe you can maintain. Go on the next element when your HR is below 110 bpm and you should have a really good and fast session.