SWIMMING
This week we start with a good warm up followed by a sprint set on short rest. The short recovery allows lactate to build quickly and then the recovery swim allows the lactate to flush away. The more you practice the better your ability to flush away lactic acid.
There follows a few drills where you practice a drill and then swim, trying to replicate the good stroke mechanics you've just practiced. Make sure these are controlled, not done for speed but for absolutely perfect stroke.
Finally, a pyramid set at your predicted race pace. Try to take the good form you have just practised into the swim and maintain that form throughout, even as you get tired.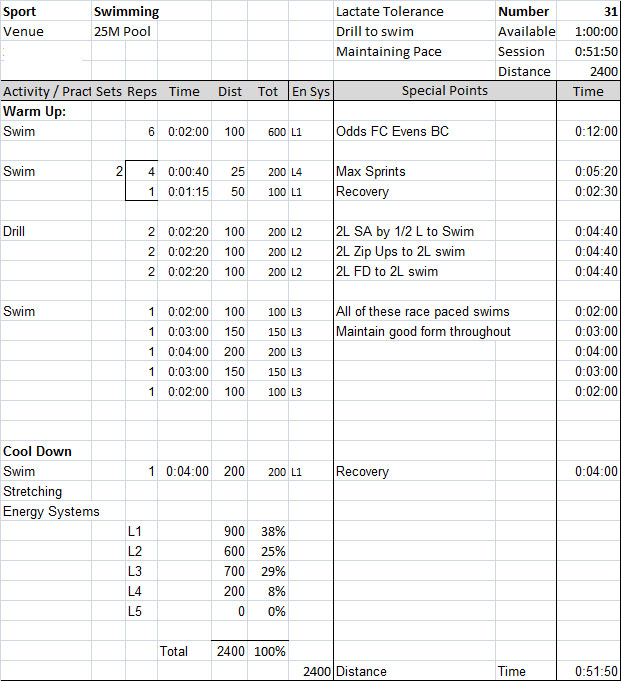 CYCLING
After a good 15 min warm up where you slowly increase your effort to get to your race pace effort, you're into a fairly simple session this week.
The aim is to maintain a race paced effort for longer and longer times. However, it's not just the effort you need to reproduce it's also your race position on the bike. If you don't practice staying on your tri-bars or the drops there's little chance of you maintaining that over your race distance - and a good aero position is one of the best ways to increase your speed with little effort.
For the last effort of 15 mins we've suggested a slight lowering of effort. That's because it may be easier to hold the position at high EN2 or low EN3 as opposed to high EN3. Do what you feel is right though, which may depend on your race distance, the longer you race the lower your target intensity on race day.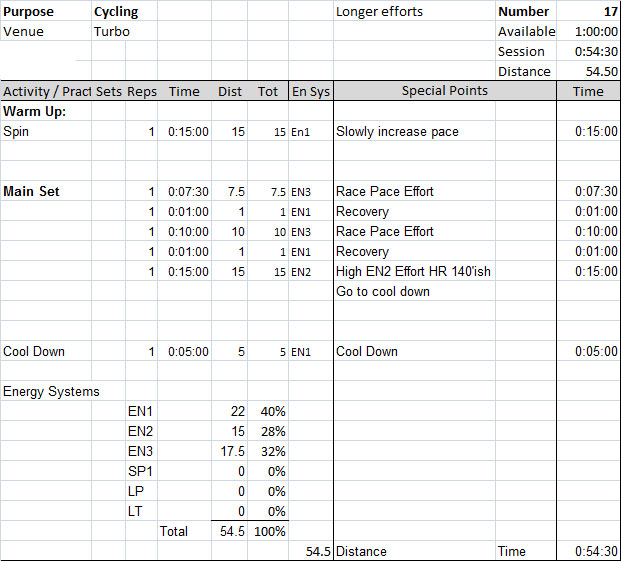 RUNNING
The drills in this session are intended to help you use your elastic tissues to run, not just your muscles. Bunny hops to skipping, 2 right hops 2 left hops with 4 run strides and the sideways running should all be done with light feet using a mid or forefoot strike.
After that the session is 6 x 400m with a 200m walk / jog recovery. Try to replicate the "Light Footed" approach in all these runs, which should be done at above your triathlon race pace.