SWIMMING
Knowing the pace you are swimming at is very important and in this session we're testing your ability to do just that. After doing 2 x 100m swims at your fastest pace (on 3 minutes) you then swim at varying paces below that pace over 200m.
Starting at 20s over the combined time you reduce your time to 10s above that time over the 5 200's. The 10s swim will be pushing close to your maximum but the 20s swim should feel relatively easy.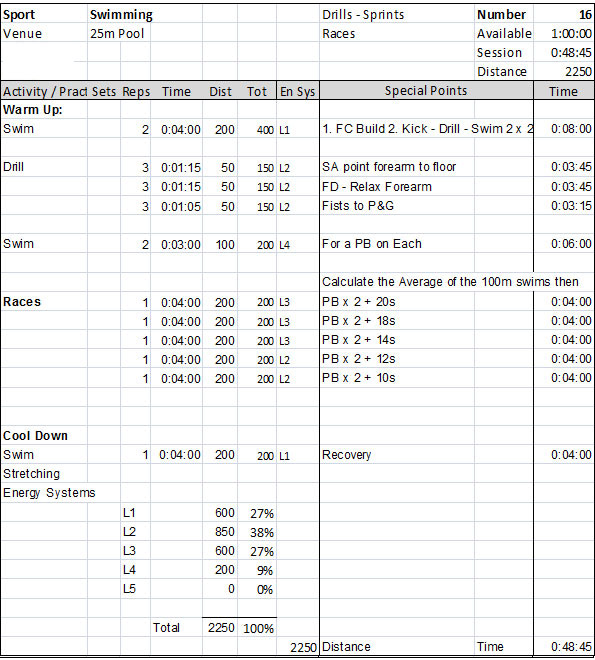 CYCLING
Remember, single legged cycling helps you feel for dead spots in your peddling action so you don't get stuck at the bottom of the pedal stroke . Try to make your complete revolution smooth, even though you have to pull up with your leg at the bottom. Accelerate right through to the back of the peddling action so your pull up is minimised.
The main set is 3 x 9 minute repeats done at increasing intensities. Keep the effort honest and try to keep in your race position, on the drops or tri-bars, throughout the 27 minutes.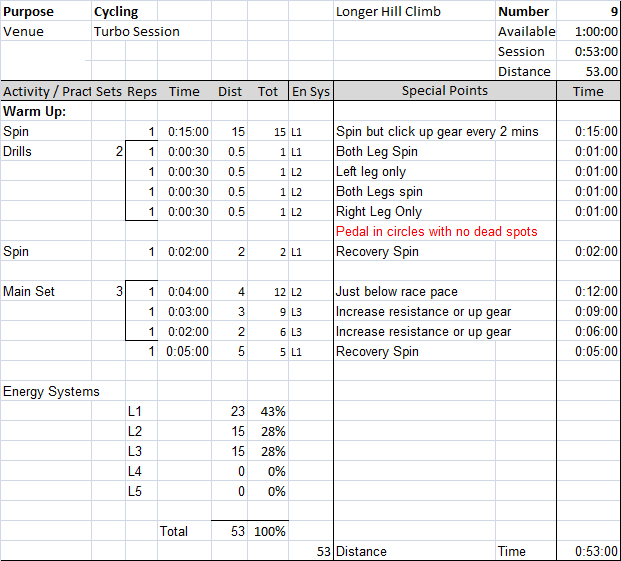 RUNNING
In this weeks session we're running faster than race pace for 800m and, after a recovery walk or jog, running a 400m faster than that. Again there's an active recovery before repeating the set 3 times.
Please do the drills before the main set so you warm up your muscles correctly and re-emphasise correct running technique that, hopefully, you can take into your main set.